You've been living in your rental home for awhile, and now you're moving on to a new city, to a house, or just to a new rental home. Back when you moved in, you paid a damage deposit, likely the amount of one month's rent. No matter how much it was, you want it back.
Let's assume you didn't break the house. That you have kept it clean and well maintained. That your western Wisconsin renter's insurance policy has paid for any damage you have been responsible for. The only thing you have left to do is follow the Girl Scout rule, and leave the place better than it was when you arrived.
General Cleaning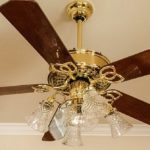 If you have a cleaning checklist from your landlord, follow it. The obvious stuff is to clean all surfaces, including walls, appliances, fixtures (yes, take that fixture down from your ceiling-mounted lights, throw away the bugs, and wash it), and even doors. Don't miss the tops of your ceiling fan blades.
Clean your stove (including the hood and under the top if yours lifts up), your oven, and scrub out your sinks and cupboards. A good cleaner for the kitchen is Dawn dish soap. It really does take care of the grease.
Use the vacuum extensions to get rid of any cobwebs back in the corners of your closets or other places they have formed. Clean your bathroom fixtures, using a bleach cleaner if there is any sign of mildew. Replace the shower curtain(s) if applicable. Pick up all the little things that have fallen into the baseboard heaters if applicable. Then vacuum them for good measure. Wash the mirrors and windows.
Why Q-Tips?
After the masterful job you have done cleaning all surfaces, why would you need to use Q-tips? First, take a look at all the light switches. Around the rectangular switch, and then around the opening for the switch itself, gunk has likely gathered. Dip a Q-tip in bleach, or other cleaner of your choice, and wipe the gunk away.
Then do the same for all doorknobs and locks in the home, any sconces or other lighting fixtures, and inside the window tracks. It's this extra cleaning that will ensure you get not only your full deposit back, but a glowing recommendation from your landlord should you ever need it.
One Last Thing
After everything has been moved out, even if you know your landlord is going to replace the carpet the next day, vacuum everything. Appearances count!
If you want to know about renter's insurance, contact your Baldwin Woodvile Insurance rep today!