Owning a home can be rewarding, but it can also be expensive. If you have recently purchased a new home and stopped by Baldwin Woodville Insurance to get a Wisconsin home insurance plan, then you may think you have all your bases covered. You are partially correct. Now that you have your new home and a coordinating Wisconsin home insurance plan, it is important to take some steps to eliminate the risk of having to file a home insurance claim.
DIY Home Maintenance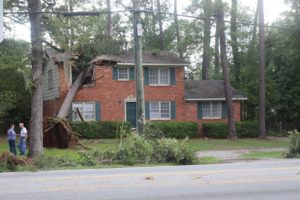 There are a variety of DIY home maintenance steps you can take to making sure your home stays in tiptop shape. One such step is insulation. Particularly with harsh Wisconsin and Minnesota winters, it is important to protect your home and your belongings from the elements. Imagine waking up on a cold Monday morning only to find a flooded basement. Your pipes have frozen – no hot shower for you. In addition, frozen pipes generally also mean a mess from burst pipes.
This entire scenario can be eliminated with insulation. Properly insulating crawl spaces and areas around pipes can prove to be a tremendous help. You can also find pipe wrap to help ensure that -40 degree wind-chill doesn't stand a chance against your pipes.
Another helpful home upkeep tip is keeping an eye on nearby trees. While they may add valuable shade for your home, trees that are dead, dying, or simply too close may pose serious threats to your house. Be sure to trim back tree branches that are constantly coming in contact with your roof, siding, or windows. If you do have a nearby dead tree, felling it or calling a company to do so could end up saving you from a tree in your living room someday.
Keep Your Foundation Strong
A commonly overlooked DIY home maintenance project is gutters and downspouts. The integrity of your home relies greatly on its foundation. Clogged gutters and improperly placed (or missing) downspouts can cause standing water around the foundation of your home, eventually wreaking havoc. Simply keep gutters clear of debris, and be sure there are no locations of standing water around your home's foundation.
Vents & Exhaust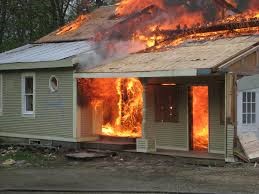 Yet another commonly overlooked DIY home maintenance project is checking and cleaning dryer and exhaust vents on your home. While your Wisconsin home insurance is likely to cover fire damages should these vents become clogged and cause a fire, avoiding a potential house fire altogether is definitely a better option.
If you're unsure of what's in your Wisconsin home insurance policy or you're looking for something better, get in touch with Baldwin Woodville Insurance today.